I'd like to introduce my newest design title "Sundial". Again, it is symmetric, but very intricate and perfectly identical on each of 8 sides opposed to the last one that only had a basic symmetry to its form and clean lines, for the most part.
Don't forget, that you can check out my Flickr Gallery to download desktop wallpaper versions of many of my designs and in some cases get a sneak preview of upcoming items.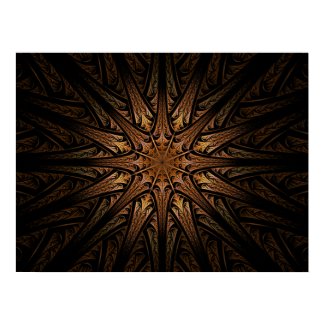 Sundial Fractal
by
ArchetypusDigital
Learn
how to sell my shirts online
at zazzle.