Most of my designs, I have no plan at all when I start out. I just jump right into Apophysis and make a random batch and see what comes up interesting. Sometimes, I have to make a few batches before I get anything good, but sometimes I'll get a few good ones from a single batch.
This design, though, I decided to challenge myself. I wanted to plan a design and see how close I could come to making it. So I thought about it and I had another design made with a different program that almost appeared to be a neon sign because of the bold colors and high contrast. I decided I wanted to make a neon spiral with various shades of blue.
After some playing around, I just couldn't come up with exactly what I had envisioned, but this design certainly does fit the description.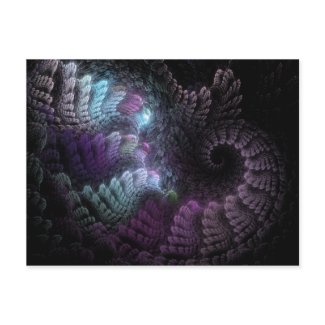 Cradle Fractal
by
ArchetypusDigital
Learn
ways to make money as an artist
on Zazzle.